MR2 is oriented for media companies, TV and radio broadcasters, production companies, distributors of media content, as well as all kinds of organizations which produce, use and distribute any intellectual property.

MediaRights Revolution™ (MR2) - best software for comprehensive intellectual property rights management.
In trouble with royalty distribution reports?
Try out MediaRights Revolution!
MediaRights Revolution optimizes and automates business processes of intellectual rights management and in general allows to build interaction of individual participants on the market.
The system provides automated calculation of royalties and other license payments.


Media content catalogue management is
necessary for those,
who buys and sells large
amount of music or video.

Universal hub allows to
set up data integration
with external systems
fast and easy.


Convenient copyright register
Multy-functional catalog
with media content description (metadata), complex rights structure and contract conditions.
Calculation and setup of royalties
Flexible formula language allows to describe rules for automatic calculation,
even for the most complex payments.
Manage rights on
music, videos, photos, texts.
All what can be protected by copyright.
Convenient and understandable
Full finance control of intellectual right assets within company framework.
Easy customizable and configurable system to describe intellectual property.
Prolog LTD
(Program Logistic)
The system Integrator on media market.
Provider of IT-solutions and software
for television and radio broadcasting companies, producers and providers of media content.



www.ploog.ru
+7 495 504 8781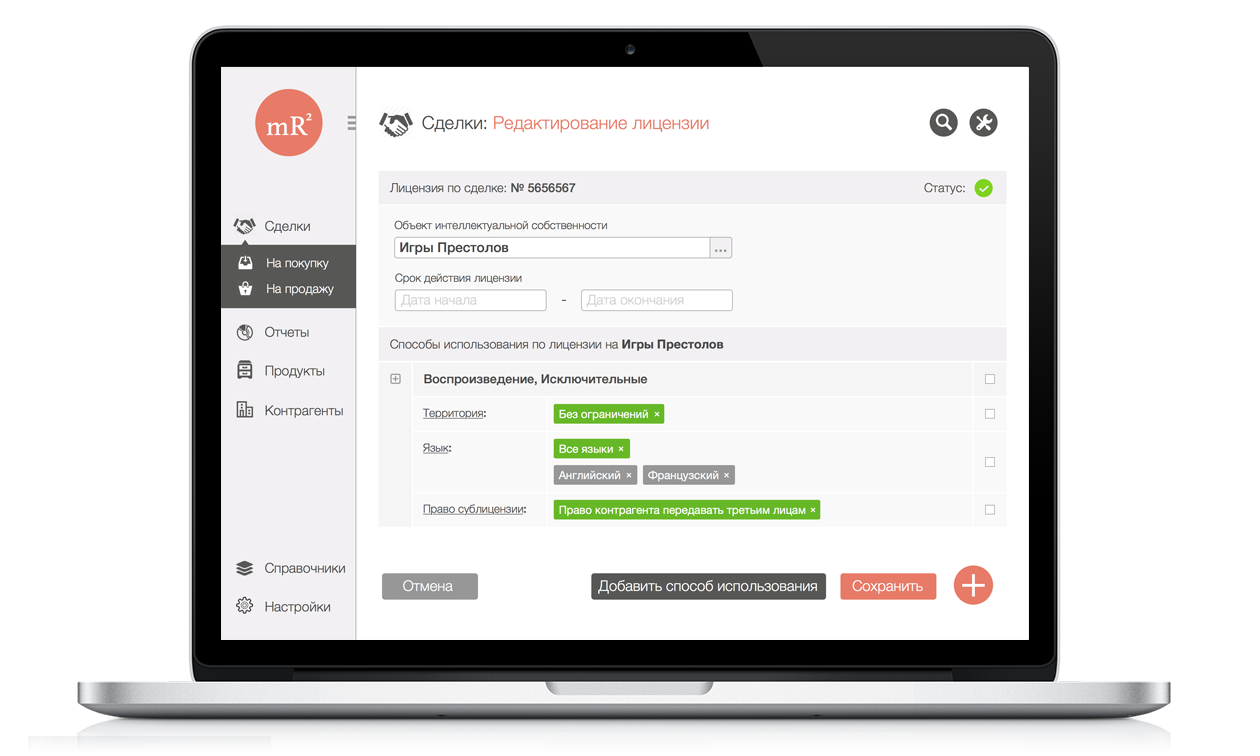 Best-in-class cloud solution for comprehensive right management of intellectual property, licensing
and royalty management.
MediaRights Revolution™ developed in Russia by Prolog for global media market.
Cloud solution with high readiness to use in personal and corporate right accounts. The system logic allows to perform detailed right reports at any management level (drill-up/drill-down), which also allows to create single register of copyright and license rights.
Oracle DBMS provides trusted storage and fast execution of data. Multi-tier architecture allows to scale capacity on demand.

... 95% of companies which are distributing video and music content still use Excel and manual processing to create availability reports of license rights ...

Powerful constructor of availability reports when planning airs and sales.
Reports on royalties and debts.